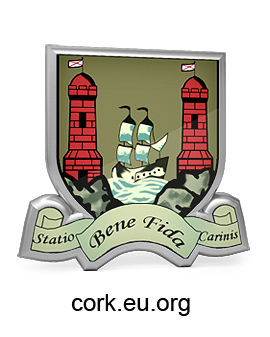 What are we doing here?
Watching
which way the wind is blowing
.
Cork city was founded in 6th century as a small monastic settlement by Saint Finbarr. Further development of the city was due to the city port which was the part of global Scandinavian trade network. Industry of modern Cork include well developed area of pharmaceuticals, Pfizer and Novartis corporations performed here. World-famous IT corporations such as Apple, EMC, Logitech have representations in Cork. Alcoholic beverage industry of the city includes Murphy's Irish Stout and Beamish and Crawford brewery, large Ferrero factory manufacture sweets in the Cork. Higher Education in Cork performed by such institutions as National University of Ireland, University College Cork, Cork Institute of Technology.